Hot Plates | Charbroilers | Griddles | Overhead Warmers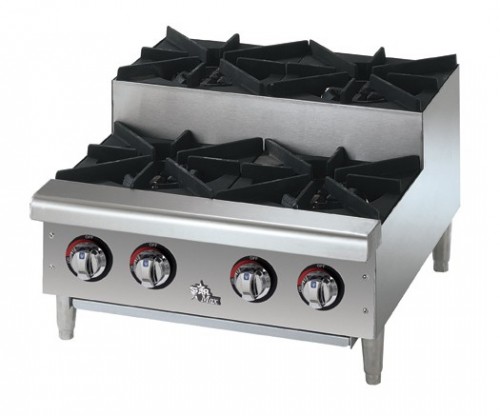 Star-Max Gas Hot Plates
NEW TWO YEAR PARTS AND LABOR WARRANTY • Star-Max hot plates are built for years of maintenance-free operation and reliable cooking performance.Star-Max hot plates expand your menu opportunities.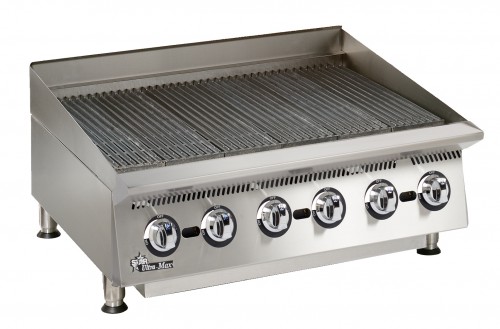 ULTRA-MAX® LAVA ROCK GAS
CHAR-BROILERS
Ultra-Max lava rock char-broilers are designed for high volume and reliability.
Whether it's steak, chicken, hamburger, shish kabobs or other menu items;
Star's heavy-duty Ultra-Max -char-broilers will fulfill your back-of-the-house cooking requirements and more!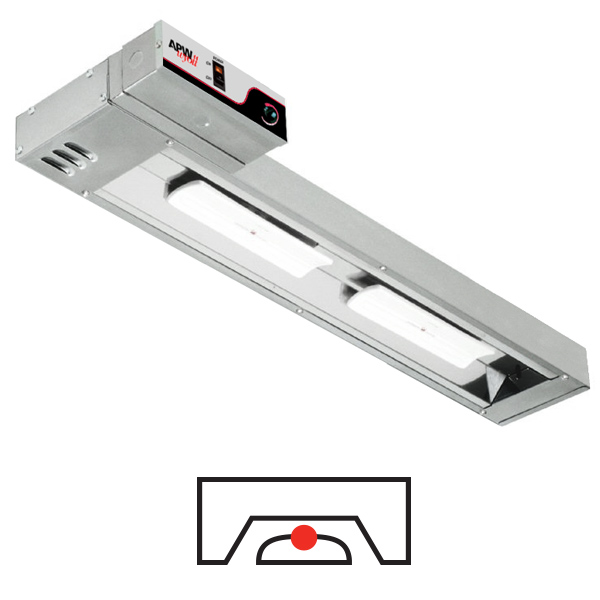 Single C*Radiant™ Overhead Heat Strips
The C*RadiantTM (Ceramic) Overhead Warmers deliver greater heat intensity and efficient infrared radiant energy. High wattage version is superior for highly air conditioned passage-ways. Shipped with Side-Mounted Control Box (standard) or remote control box. For Remote, add "R" to the end of model number. Both options come standard with Pilot lights, rocker switch and mounting brackets.